Meet The Team Behind the Solution
Discover the faces behind the company and read our story
Our story begins with a passion for financial management and a desire to make it accessible to everyone. Since 2015, we have been building an extensive network of financial professionals and experts to create reliable solutions that put our customers first.
We understand that managing finances can be overwhelming, and we wanted to make the process simpler and more straightforward. Our focus on customer satisfaction drives us to work closely with our clients to understand their unique needs and create personalized solutions.
As we grew, we continued to innovate and find new ways to help our clients take control of their finances. Our team's expertise and dedication to customer service has earned us a reputation for reliability and trustworthiness.
Today, we continue to strive together with our customers to create innovative solutions that make a real difference in their lives. Our passion for financial management and our commitment to putting our customers first remain at the heart of everything we do.
Experience a new wave of Financial Control
With our state-of-the-art technology and years of experience, we create tailored solutions that cater to your specific needs. We understand that financial matters can be a daunting task, especially when you have to conquer multiple responsibilities, deadlines, and compliance issues. That's why we provide you with a hassle-free experience, allowing you to focus on growing your business.
Our solutions are flexible and swift, making us stand out from bigger financial firms. We understand that every business is unique and has its own financial management needs. Therefore, we take a customized approach to ensure that our solutions are tailored to your specific requirements.
Compliance, deadlines, and missing data are no longer an issue with our company. We ensure that everything is done timely and to the highest standards, allowing you to make concrete and informed decisions based on accurate and up-to-date information.
Experience a new wave of financial control with our company. Let us take the pressure off and help you achieve your financial goals with our innovative solutions and cutting-edge technology.
Our Mission
Empowering organizations internationally to achieve their financial full potential
Our Vision
Reducing unnecessary administrative burden worldwide
Our Approach
Human-centered communication with tailored and flexible solutions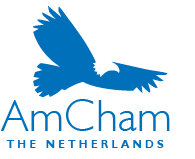 Office
Ridderspoorweg 61                         
1032LL Amsterdam