Resources and News
Stay Informed with upcoming events, weekly article publications on the Latest Trends and Developments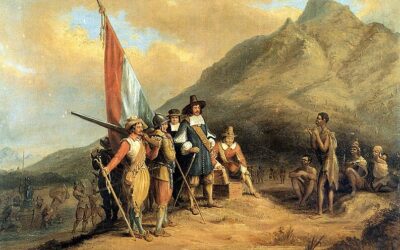 The historical relationship between South Africa and the Netherlands dates back to the 17th century when Dutch settlers arrived at the Cape of Good Hope. The establishment of the Dutch East India...
read more
On March 16, 2023, the Net-Zero Industry Act (NZIA) was introduced by the European Commission. This proposal aims to enhance the production capacity of net-zero technologies in Europe and address...
read more
The Dutch social security authorities "Sociale Verzekeringsbank" (SVB) have extended their flexible approach towards frontier and remote workers until 1 July 2023, as was announced in November 2022....
read more
Karien van Gennip, Dutch Minister of Social Affairs and Employment, announced changes in the law to establish balance in the Dutch job market. Among these adjustments is a faster permanent contract...
read more
The collapse of the investment bank Silicon Valley Bank (SVB) has brought worries about possible risks to both the American and European financial sectors. Although the EU has attempted to play down...
read more
The United States is reeling from the largest bank failure since the financial crisis of 2008. The Silicon Valley Bank (SVB) has collapsed, leaving many wondering how this could have happened and...
read more
Banks have a crucial role to play in preventing money laundering and terrorist financing. To achieve this, they are required to examine the transactions of their customers and report any suspicious...
read more
The sense of smell is one of the most powerful and evocative of our senses. It has the ability to trigger memories, emotions, and even physical reactions. For centuries, humans have tried to capture...
read more
As a traditional cry of the Dutch Carnival, "Alaaf!" evokes thoughts of the vibrant and festive celebrations that take place not only in the Netherlands, but also in many other countries around the...
read more
The tax year in the Netherlands spans from January 1 to December 31, and taxpayers are required to submit their tax returns. Residents of the Netherlands are taxed on their income from all sources...
read more
Weekly Free Business Resources
Join our newsletter and never miss a beat! Subscribe now to receive a weekly dose of the latest trends and developments in law, software, technology, and more, with a new article delivered straight to your inbox every week.
Office
Ridderspoorweg 61                         
1032LL Amsterdam