Last week's article introduced the history between Korea and France, and how they strengthened their bilateral relations throughout history. The aim of this article is to delve into the current relations between the two countries, how they share cultural values, and the recent Korean Wave in France, also known as Hallyu.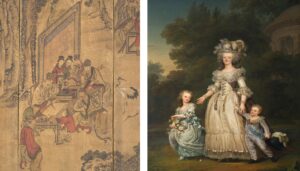 Political Relations:
As France and South Korea are proudly celebrating 137 years of unbroken diplomatic relations, it is to mention that the strong ties between the two countries are grounded in a few key priorities, including: engaging in dialogue on major global issues such as the Korean Peninsula, the fight against climate change, and advocating for an open, multilateral free trade system. This is facilitated through strategic dialogues between Foreign Ministers. Additionally, the relationship focuses on the development of cooperation in diplomacy, security, and defense, fostering deeper economic ties, especially in cross-investment and innovation, and promoting exchanges in science, education, culture, and sports. This multifaceted engagement is organized through approximately thirty bilateral dialogue forums, with four operating at the ministerial level.
Cultural, Scientific, and Technical Cooperation:
South Korea's scientific excellence has proven attractive to French research institutions, leading to collaborative efforts. Joint research structures, such as the Institute Pasteur Korea and three international partner laboratories of the French National Centre for Scientific Research (CNRS), have been established through this cooperation. The French-Korean action plan for science and technology, adopted in 2018, emphasizes academic, scientific, and technological collaboration as a key priority.
Simultaneously, France is the sixth most popular destination for South Korean students, with 3.270 enrolled in French institutions, and seven French Student Alliances in Korea. The joint committee for science and technology, established in July 2018, identified specific priorities for bilateral collaboration, including life sciences and biotechnology, artificial intelligence, aeronautics and space, and environmental sciences and climate. A joint fund on artificial intelligence, initiated in 2018, supports collaborative projects between four Korean and French universities and research centers. The inauguration of Korea House at the International University Campus in Paris in December 2018 serves as a significant symbol of the vibrant human exchanges between the two countries.
Korean Culture in Paris:
For those intrigued by Franco-Korean relations, the initial destination of interest is the "Centre Culturel Coréen" in the 16th arrondissement of Paris. Serving as the creative extension of the Korean embassy, this establishment, established in 1980, aims to promote Korean culture to the French public and foster artistic exchanges between the two nations.
The center effectively pursues these dual objectives by hosting a diverse array of exhibitions, concerts, literary events, film screenings, language, calligraphy, and culinary workshops, along with engaging in topical conferences. With a library housing 15.000 books, magazines, and comics in Korean, French, and English, and its publication 'Korean Culture,' it serves as an invaluable resource for delving deeper into Korean life and events in Paris and across France.
While Paris lacks a dedicated Korean cultural museum, both of the city's Asian Art museums feature significant collections of Korean artworks and artifacts. The Musée Guimet, located near the "Centre Culturel Coréen", stands out, with its Korean Department exhibiting 1.000 pieces dating as far back as the Varat Mission of 1888. Noteworthy among its collection is the "thousand-armed, thousand-eyed Avalokitesvara", a cast iron masterpiece from the Korya period (932 to 1392).
Continuing the exploration, the Musée Cernuschi, the City of Paris Museum of Asian Art, situated by the picturesque Parc Monceau, showcases artifacts from the Korean peninsula dating back to the Bronze Age. Emphasizing Korea's unique geographical and cultural position between China and Japan, its exhibits provide insights into the country's rich history.
In the Jardin d'Acclimatation section of the Bois de Boulogne, adjacent to the 16th arrondissement, the Jardin de Séoul offers a piece of the Korean peninsula in Paris. Established in 2002 to mark the 10th anniversary of the twinning of the capital cities, it underwent significant renovation a decade later, enhancing its beauty and symbolism as a gesture of friendship.
Nonetheless, for the gourmands, Paris offers a variety of Korean restaurants that stand out for their culinary excellence and strategic proximity to the most visited attractions.
Korean Wave in France:
In recent years, the global phenomenon known as the Korean wave, or Hallyu, has been making its mark worldwide. Primarily fuelled by the fervour surrounding the Korean entertainment industry, Korea has emerged as a renowned and fashionable destination for travellers seeking novel experiences. The country's diverse culture has become a magnet for an increasing number of individuals, drawing those fascinated by its traditional aspects as well as those captivated by its technological and entertainment offerings. Regardless of one's interests, this surge in curiosity about South Korea has led to the nation becoming more open to the world, sharing its culture on a broader scale than ever before.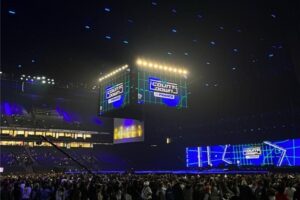 Not too long ago, encountering K-Pop merchandise or hearing a Korean song on French radio was a rarity. However, the Hallyu has now become almost commonplace, with Korean albums frequently gracing the shelves of regular book and music stores. Beyond the commercial realm, enthusiasts of Korean culture have taken the initiative to organize events and activities centered around K-Pop artists and K-drama actors. The popularity of the K-Pop in France and the love of the French young generation for South Korea also determined various Korean TV shows and K-Pop bands to organize concerts and shows in Paris in the last few years. Because of this one-of-a-kind entertainment industry, it became an opportunity for both France and South Korea to enhance the cultural exchange and their economic relations.
The latter topic will further be discussed in the next week's article where the Franco-Korean economic relations will be addressed.
References
Ash. (2023, August 14). Hallyu Report: How Far Did The Hallyu Develop Since Its Arrival In France A Few Years Ago. Retrieved from Kpopmap: https://www.kpopmap.com/hallyu-report-how-far-did-the-hallyu-developped-since-its-arrival-in-france-a-few-years-ago/
Embassy of France in the Republic of Korea. (2023). France and South Korea. Retrieved from Embassy of France in the Republic of Korea: https://www.diplomatie.gouv.fr/en/country-files/south-korea/france-and-south-korea-65084/
McQueen, P. (2017, June 27). Explore France's 131-Year Friendship With South Korea. Retrieved from The Culture Trip: https://theculturetrip.com/europe/france/paris/articles/explore-frances-131-year-friendship-with-south-korea
Photos:
https://live.staticflickr.com/8665/16219476917_2c784406d4_b.jpg
https://upload.wikimedia.org/wikipedia/commons/b/b2/Adolf_Ulrik_Wertm%C3%BCller_-_Queen_Marie_Antoinette_of_France_and_two_of_her_Children_Walking_in_The_Park_of_Trianon_-_Google_Art_Project.jpg