American tractor maker John Deere has agreed to provide U.S. customers with the right to repair. Owners of this well-known equipment are now able to fix their own equipment. Whereas Europe has regulations in this field, this agreement is a breakthrough in the American technical sphere.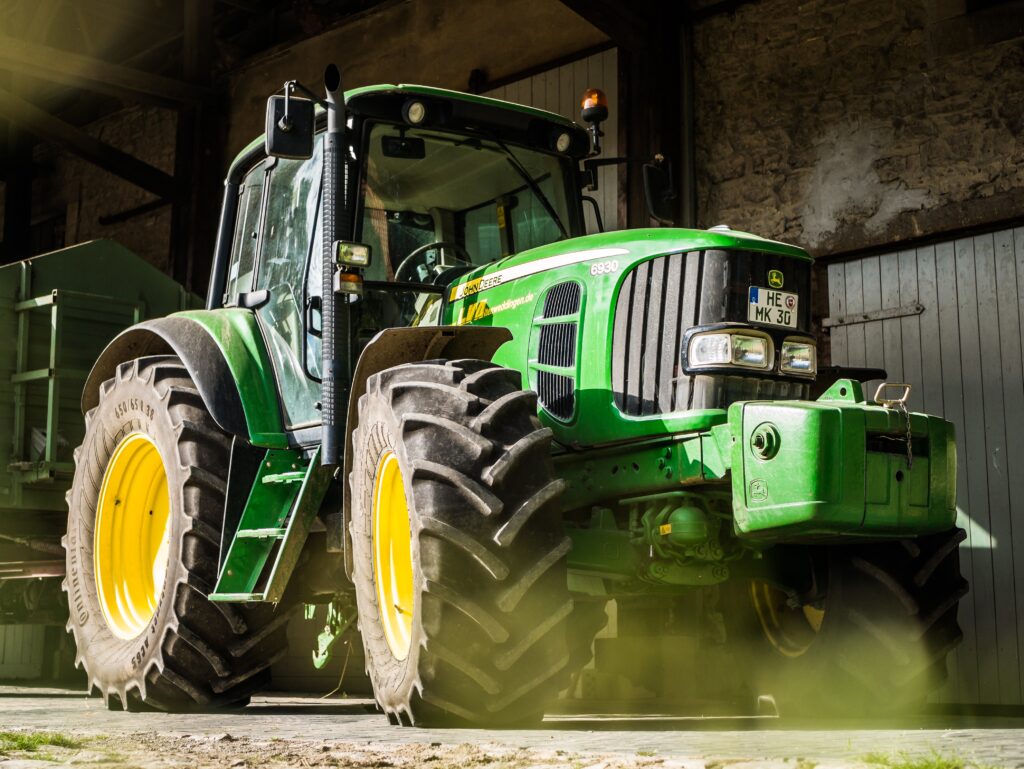 Deere and Co. is an Illinois, USA-based farming equipment maker. As one of the largest producers of farming equipment in the world, the company is continuously establishing new products, tools, and relevant software. In the past, when it came to repairing technologies, farmers have been self-reliant and were often able to quick-fix the machine. With current technologies, including John Deere, this is not the case.
With the modernization of tractors and other farm equipment, on par with cell phones and other technologies, farmers have been left in the dust due to diagnostic software that large manufacturers hold a monopoly over. In these cases, farmers were merely allowed to use authorized parts and service facilities rather than other, and often cheaper, repair options. Consumer groups have started a movement to allow customers the right to repair in various technologies. Farmers have been a substantial part of this movement putting pressure on manufacturers to push the right of repair through.
On Sunday, Deere & Co. and the American Farm Bureau Federation (AFBF) signed a memorandum of understanding (MOU). According to Zippy Duvall, the president of the agricultural lobbying group, the MOU emphasises the "long-running issue for farmers and ranchers when it comes to accessing tools, information and resources" whilst ensuring the equipment safety and John Deer's intellectual property rights.
The agreement allows farmers to take their equipment to a third-party repair shop, repair it themselves, and indicates a positive development towards the right to repair. The software, tools, and documentation will become available for both farmers and independent repair shops. Under the agreement, equipment owners and independent technicians are not allowed to "override safety features or emissions controls or to adjust Agricultural Equipment power levels", or to "divulge trade secrets". Deere and Co. and the AFBF will meet twice a year to resolve arising issues as a part of the agreement, and will thoroughly evaluate the process, especially on the effectiveness on U.S. farmers.
Deere & Co. looks forward to cooperating with the AFBF and aims to ensure that their customers "continue to have the tools and resources to diagnose, maintain and repair their equipment". While the MOA means a breakthrough for most American states, some U.S. states like New York and Massachusetts already passed similar measures. An executive order in 2021 signed by President Biden calls for the Federal Trade Commission to establish a countrywide policy allowing the right to repair their own goods with emphasise on the technology and agriculture sectors. If this is a potential indicator for the current agreement is unclear.
In retrospect, Europe has already established policies for free-of-charge reparations of a faulty product under a two-year legal guarantee period. In the case of the product being faulty from the start, only the first 12 months are valid in the guarantee period in the right to repair. In European Commission's strategic documents like the European Green Deal, the new circular economy action plan, and the new consumer agenda, the right of repair has found its way back. This has been done in a response to complaints by customers that "products not only tend to break down faster than they used to, but that repairing them is often too costly, difficult to arrange for lack of spare parts, and sometimes impossible".
For now, we know that old tractors still work but, with all the software and technological dependence, will this also be the case for recent tractors?
Sources
https://www.bbc.com/news/business-64206913
https://www.bbc.com/news/technology-57744091
https://repair.eu/news/new-eu-rules-for-smartphones-and-tablets/#:~:text=Highlights%20in%20new%20rules%20for,a%20product%20from%20the%20market.
https://www.youtube.com/watch?v=EPYy_g8NzmI
https://www.europarl.europa.eu/RegData/etudes/BRIE/2022/698869/EPRS_BRI(2022)698869_EN.pdf